SXSW 2019 Guide For Startups: 10 Tips On Survival, Networking And Getting The Most From The Events
Article by
Michał Rejman
---
South by Southwest is a truly insane and intense time in Austin, with all the daily life in the city performing a shameless barrel-roll. The festival has undoubtedly an astonishing size and scale. During last year's edition attendance for all events reached 289 thousands of people, with 75,098 attending SXSW conferences. Moreover, 25% of attendees came from 102 countries outside the US.

The festival itself came with an impressive number of 2,057 music acts performed. Interestingly, there were 72 bands with an animal in their names, with wolves (6) being the most popular ones.

And what about movies? It would take 10 days, 9 hours and 72 minutes of constant watching to see all the 2018 SXSW Film Festival Selection. Challenge accepted?

Considering those numbers, that's not surprising, that Austin is everything but not normal Austin during those days. So what to see, what to avoid and how to survive the South by Southwest 2019 festival? Here are our 10 tips to follow.
Survival tips
First things first, it's good to take care of yourself before picking up the best options from the festival itself.
1. Travelling gets hard
Let's be honest – that's not the time for cab raiders. Getting one from the airport without the reservation is like hunting for a needle in a haystack with no magnet around. During SXSW festival Austin becomes a really walkable city, with most of the distances being traveled faster by walking than by taking a cab. Don't hesitate to take a pedicab, as the drivers are usually between hilarious and insane. If you have some interesting alternatives to walking and cabs, like an electric scooter – good for you.
2. Sleeping is equally hard
If you didn't make a reservation in a huge advance – you're probably in deep trouble. On the other hand – cheap hostels and other accommodation providers tend to cancel reservations done in advance to maximize the income – the prices are skyrocketing during the SXSW conference and attendees need to just accept that.
Sleeping far from the city and taking the cab every day is more than probable. No sleeping at all – even more.
3. How not to die from starvation (and lack of drinks)
Despite being placed between two deserts, Austin itself is not a place to starve. The city is rich in various local restaurants to go for a little something, including the Tex-Mex specialty of Tacos and all the kitchens around the world you can imagine. Indian restaurant? No problem, namaste. Fancy a little pizza? Per favore!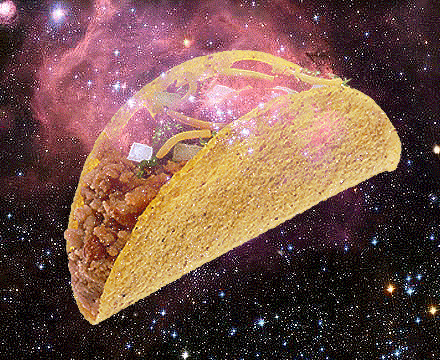 A full list of restaurants, bars, and cafes to go to is available on the Texas Monthly website. If you feel overwhelmed by the offer, check out Yelp for opinions and tips.

For those who like to maximize the outcome – a lot of snacks, drinks, and booze is served by sponsors on various standing booths. The only disadvantage is the crowd around those places.
Networking tips
From our point of view being fully satisfied with SXSW requires to be an Agent Smith (or other classified SXSW tech tricks), with the ability to multiply and send own copies to attend everything.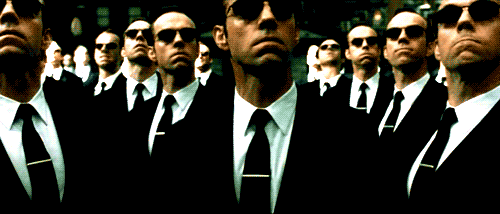 When being a startuper or an entrepreneur, that's not that easy, but fear not – we have some networking tips for you too.

4. Never go alone
Networking at SXSW conference is teamwork, so if you're not a solopreneur, make sure you've taken your wingmen. For entrepreneurs, the SXSW conference is a never-ending session of networking and making valuable contacts. You never know if the man next to you is a CEO of a big company willing to buy your services, a talent waiting to be hunted to work for you, or just an inspiring man with a head full of ideas. Or an investor, just waiting for you eating some tacos during a break.

5. Deal with FOMO
Fear of Missing Out may burn you out during the festival composed of thousands of events taking place right there as you wait for your prospect to arive. Deal with it – if you came for SXSW to network, hunt for contacts and meet business people, you are technically working.

To make it less painful – just think about all those thousands of people in the world that would change place with you right at the moment 😉

6. Establish a Field Operations Center (FOC)
There is always a need for a quiet (or at least semi-quiet) place to talk, dring some beer or a coffee and talk with the potential business partner. Moreover, there is always a striking lack of free and good wifi, so having one place to meet, talk and connect to own wifi sharing device is more than wise.

In an ideal world, it would be the own booth at Startup Crawl, but that's not always possible. But some table in a less crowded pub or a corner in a library may be equally good. There is nothing more annoying than seeing that a potential business partner is not organized enough to secure a place to talk before the meeting – and that's basically what you show without establishing some FOC.
Event tips
Events are both your greatest allies and worst enemies during the SXSW conference – there is too much to see in a too short time. Moreover, there are a lot of people who will not be willing to talk with you due to an upcoming event or speech to attend. So what to do to keep sanity?
7. Create a schedule and stick to it
If that's possible – do all the paperwork before the event. Cherry-pick the most valuable speeches both for you and your target groups. Consider:
Speeches my potential customers consider the most interesting
Events my potential partners consider the most interesting
The lecture would my investor choose
Then, create a schedule and stick to it. There are thousands of events to attend and losing focus may waste all the effort invested in the event. Manage everything from your FOC, and harness the vibrant power of the festival, when it comes to building connections.
8. Never ignore unofficial events
Keep your eyes and ears open. South by Southwest festival consists not only of official SXSW networking events – with all the guests from all around the world and Austin being a crossroads of the global culture the city is literally bursting with meetings, ad-hoc gigs, meetups, and some casual sit-ups. Being in a right place and the right time with the right set of people may open more doors than spending all day on the Startup Crawl.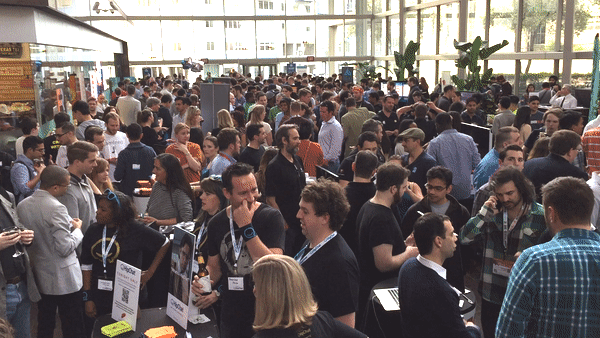 9. Don't forget about yourself
Sure, you attend SXSW to meet new people and establish contacts. But hey – that's SXSW! There are numerous SXSW panels, talks and events to attend and get inspired. Our cherry picks from this year's outline are:
A full schedule is available on the SXSW conference's website. Think about that – a meeting is usually a mystery to the end. A good speech is always a gain.
Last but not least
10. Meet Ideamotive in Austin!
An upcoming event will be full of new people, new trends and ideas to pursue. That's why our team will be there, attending, listening and learning. But not only – we are going to have fun, get inspired and go back with heads full of new ideas. We (Miłosz, Robert and Elliot) will also bring our own ones.

So let's meet there!

---
---
Recommended & popular articles